Salem, VA
Team:

Salem Red Sox

Affiliate:

Boston Red Sox

League:

Carolina League

Opening Day:

August 7, 1995

Capacity:

6,300

Dimensions:

LF 325, CF 401, RF 325

Surface:

grass

Architect:

Kinsey Shane & Associates (Salem)

Contractor:

J.M. Turner & Company (Roanoke, VA)

Owner:

City of Salem

Cost:

$10.1 million

Ground Breaking:

September 1994

Official Name:

LewisGale Field at Salem Memorial Baseball Stadium

AKA:

Salem Memorial Baseball Stadium (1995 - 2006)
Memorable Moments:
2001, 2013 Carolina League Champions
2006, 2009 Southern Division Pennant
2005 High A All Star Game
This park is a fairly standard run of the mill minor league park, except for two things. You can see below, the Blue Ridge Mountains. That blueish haze is how they got their name. Also, there is a regulation, to scale, wiffle ball field modeled after Fenway Park. Both are pictured below.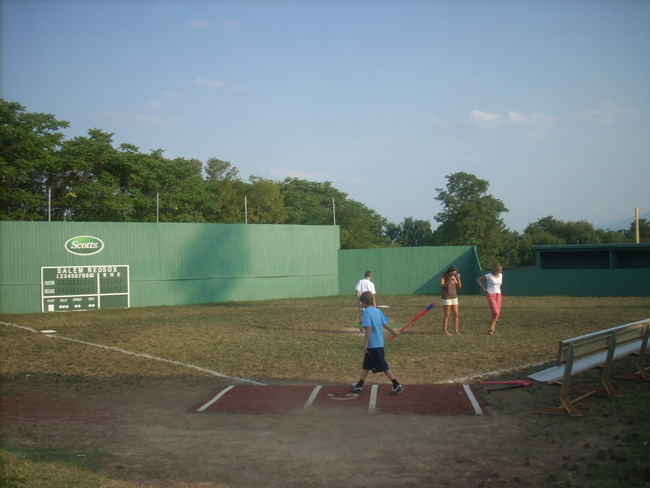 © 2011-17 Paul Healey.